Tom Morello throws guy's phone into crowd after he tried to film him
Publish Date

Monday, 17 June 2019, 11:07AM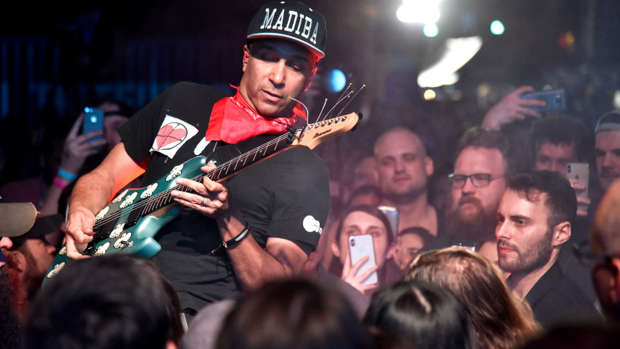 DO NOT TRY AND FILM TOM MORELLO WHILE HE'S PLAYING!!!

Tom Morello is a great New Zealander and he does not want any wounders using their phones.

During a recent gig, Tom invited fans up on stage with him but told them not to bring their cell phones and enjoy the moment.

One guy didn't get the memo and pulled his phone out like a punisher to film.

The former Rage Against The Machine guitarist grabbed his phone and hurled it into the crowd. 
Brilliant!