What are the Smashing Pumpkins teasing with these countdown clocks?
Publish Date

Monday, 17 August 2020, 8:16AM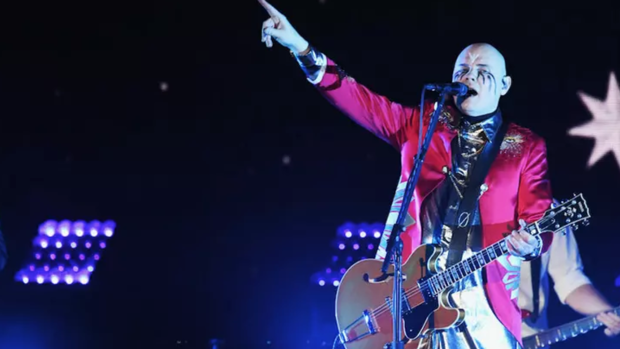 Smashing Pumpkins have something up their sleeves, but what is it? On Friday (August 14), the band shared a mysterious social media post that displays their logo lighting up in different colors. The caption is simply a link to their website. Once there, fans will find five countdown clocks. Thankfully, SP diehards already did the math for us, and the countdowns lead to midnight EST on the following dates: August 28, September 18, October 9, October 30, and November 20. All but the October 30 date are Fridays, which of course is the day of the week music is generally released.
See the enigmatic tweet below.
So what are the Pumpkins teasing? Most likely, it's new music. A few months ago, guitarist Jeff Schroeder divulged that frontman Billy Corgan was working on two new albums.
"Billy has already started working on another new album," he revealed. "We have actually 20 news songs coming out this year that we just finished kind of right before this [the coronavirus outbreak] all started. He's taking the time to get the ball rolling on even another new album."
Corgan also gave a few details about a double album back in January. "It's currently 21 songs," he said at the time. "I've been working on it for over a year. It's pretty different — in a good way, I think. Everybody that's heard it likes it a lot, so that's a good sign."

This article was first published on iheart.com and is republished here with permission