Matt Heath: Grown men shouldn't do tanties
Publish Date

Monday, 23 July 2018, 9:04AM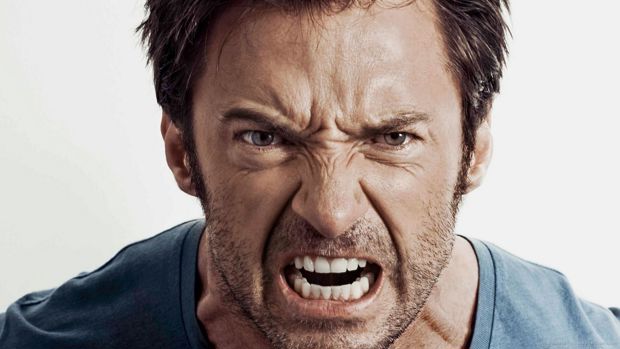 I'm a grumpy bastard who takes his problems out on people at counters. Those hard-working Kiwis who don't get paid enough to put up with stuff from entitled crybabies like me.
I don't do it often. But around once a year I lose it, throw my toys and blame frontline staff for the policies of the companies they work for. Taking out my bad day on others just trying to get through theirs.
Most New Zealanders throw counter tantrums from time to time. You'll have seen a few. You've probably thrown the odd one yourself. It's prissy and mean. It holds up good honest people behind you in the queue. We should stop doing it.
Sure we get wronged from time to time. Sometimes you have to exert your rights. But if we're honest, generally it's an over-reaction. It's no coincidence tantys tend to happen when we're already in bad moods.
So this is a public apology to the good people at Avis Car Rentals Queenstown Airport. I was a real dick. You guys behind the counter were gentlemen. Last Tuesday night, my two sons and I arrived in Queenstown on our way to ski at Cardrona. Unfortunately I'd forgotten my driver's licence. Turns out you can't rent a car without one.
There were no more buses or shuttles over to Wanaka. So there I was two kids and all our skiing gear in a busy airport. No way of getting to our accommodation. I was already grumpy. Hadn't eaten all day. Terrible sleep the night before.
So instead of being cool about things, I was uncool. I had a tanty.
The picture of my licence on phone didn't help. "You could've taken that photo before being disqualified for all we know," the man told me. "We need the real thing," he added apologetically.
So I yelled in a thankless tone: "Thank you for your help mate." Then turned and screamed the 'f' word at no-one. Walked in a circle and came back with, "Come on man, it's 2018. Do I really need a bit of plastic to prove I have a licence, can't you look me up?"
"Could you come back tomorrow?" he suggested.
"No I can't bloody come back tomorrow mate, I have to get to bloody Wanaka tonight. I got kids here man!"
What a baby.
It's not this guy's fault I stupidly didn't bring my licence. It's not his fault his company has the sensible policy that drivers should have their licences. He doesn't deserve the whinging of a grumpy, entitled knob at the end of a long work day.
Eventually, we got a taxi to Wanaka. A casual 70km over the Crown Range. Not cheap.
Great ride though. Had an informative chat with the driver about the state of Indian cricket. With particular focus on openers Sharma and Dhawan. Followed by 25 minutes in praise of Mike Hesson's coaching and our mutual love of Kane Williamson and Trent Boult.
But I couldn't shake the guilt and embarrassment. I needed to make things right. I needed to be punished for my behaviour. I needed to write this column slagging myself off. A healthy public self-flagellation.
Sorry guys at the Avis desk in Queenstown. I was a child. You guys were really professional and patient. You deserve the best. I deserve the wooden spoon to my backside.
I certainly didn't deserve the excellent, friendly, fun service I've been getting at the spectacular Cardrona Alpine Resort. Everyone's in a good mood up that mountain.
Oh to be 19 again. Working the chairlifts at Cardrona by day, partying by night. Bunking up with beautiful visitors from all around the world. Feeling completely refreshed in the cold morning air and waking each day with a positive outlook.
But back to the present.
It's easy to be a grumpy old bastard. Taking out your lame personal stuff on people who are just doing their jobs. People who have to stand there and take it.
I can do better. You can too.
If we catch ourselves being an entitled a-hole let's try stopping. Try being reasonable. Logical. Try showing others some respect.
If this article stops a single entitled counter service tanty, that'll go a little way to making up for my behaviour.
If I act like this again, let's all agree to give me six strokes of the rotan in a public square.

This article was first published on nzherald.co.nz and is republished here with permission.