The ACC's Friday Night Footy: Trans-Tasman Champagne Super Rugby
Publish Date

Tuesday, 15 June 2021, 12:09PM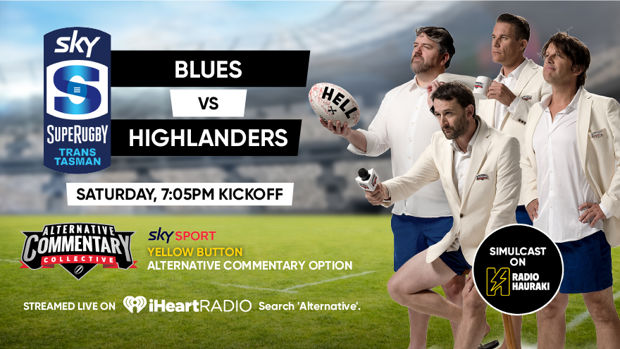 When it comes to the Aussies, we've been thinking... "Where the bloody HELL are you?".
Well good news, the country of convicts is finally out of lockdown and ready to rumble in Trans-Tasman Super Rugby.
Join The ACC's Champagne Super Rugby as they deliver high to medium-level live analysis of a feature Trans-Tasman Super Rugby match each Friday night.
Catch all the ACC Champagne Super Rugby action live on SKY SPORT via the Yellow Button on your SKY remote OR you can listen on iHeartradio.
Round 1
Highlanders v Reds, Friday 14 May, Forsyth Barr Stadium, Dunedin, 7:05pm
Round 2
Hurricanes v Rebels, Friday 21 May, Sky Stadium, Wellington, 7:05pm
Round 3
Hurricanes v Force, Friday 28th May, Napier, 7:05pm
Round 4
Crusaders v Force, Friday 4 June, Orangetheory Stadium, Christchurch, 7:05pm
Round 5
Hurricanes v Reds, Friday 11 June, Sky Stadium, Wellington, 7:05pm
Final
FINAL Blues v Highlanders, Saturday, 19 June, Eden Park, Auckland, 7:05pm 
All thanks to HELL Pizza - Home of the seven deadly sins, HELL Pizza brings you the best-damned pizza in this life and the next! And now you can even get BEER and WINE delivered!