How to blast Radio Hauraki to your whole Zoom party
Publish Date

Friday, 17 April 2020, 2:30PM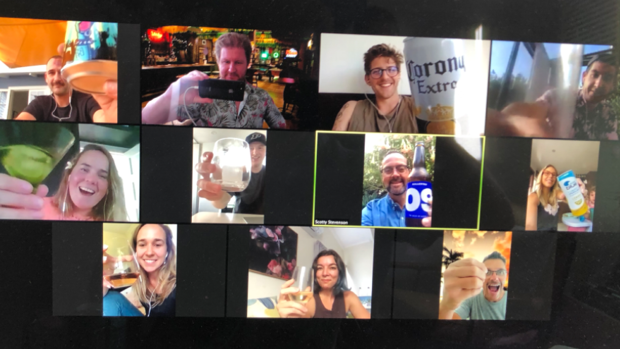 The Level 4 lockdown has meant we haven't been able to go to the pub with our mates, or go to a house party, have a few drinks and blast some music with our friends.

Luckily we here at Radio Hauraki invented National Happy Hour to share a 'virtual cheers' with your mates every Friday from 5pm.

One way you can do this is on Zoom, the group video chat program that lets you chat with your mates, have a drink and shoot the shit.

The one thing that was missing about catch-ups on Zoom, however, was music. But we can fix that!

Here's an easy way to blast Radio Hauraki, or any music you like to your whole Zoom group. 

It's as easy as this:

Step 1 - The designated DJ/host opens up Radio Hauraki on iHeart or any music on your computer/device and hit "Play".

Step 2 - In the Zoom Meeting, the host then clicks on 'Share Screen' and then 'Advanced' and then "Music or Computer Sound Only'.

Step 3 - That's it! Your Zoom party will now have a soundtrack! If you're the host just make sure you know what sounds is playing on your computer when you share it with your group...