PM Jacinda Ardern announces COVID-19 alert level to increase to Level 4
Publish Date

Monday, 23 March 2020, 3:45PM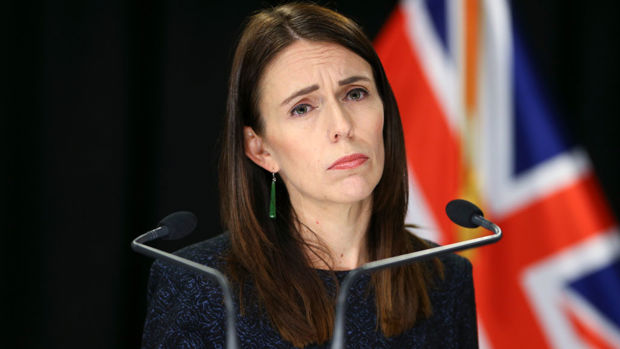 Prime Minister Jacinda Ardern has lifted the country's coronavirus alert status to level 3.
All non-essential services now had to close, she said, and all schools will close. Ardern said these moves would save the lives of tens of thousands of New Zealanders.
In 48 hours the alert level would be raised to level 4 and Ardern said these measures will remain in place for a minimum of four weeks.
"I have a very keen sense of the magnitude of this moment in New Zealand's history and we did not take this decision lightly."
"But we all absolutely believe, this is the right thing to do. We will save lives by taking mese measures now."
Areas could have alert level 4 lifted depending on how Covid-19 is present, but that depended on what happened in the next month.
She said it would take a concerted effort in the next four weeks, including rigorous monitoring of transmission.
The change was because of the confirmation of community transmission, but allowing 48 hours at alert level 3 so people could "get their things in order" before New Zealand moved to alert level 4, she said.
There have been 36 new coronavirus cases in the last 24 hours, bringing the total number in New Zealand to 102 confirmed cases. Two of those cases are now considered community transmission cases.
Ardern said the situation was moving at pace "and so must we".
Essential services would still be open at all alert levels, she said.
She said when people were visiting essential services, physical distancing should still be practised.
Schools would close from tomorrow, except for those people who work in essential services with kids at schools.
Without these measures, up to tens of thousands of people could die, according to medical modelling considered by Cabinet today.
"The worst-case scenario is simply intolerable," she said.
It would be the greatest loss of life to a single event in New Zealand's history.
"I hope that you are all with me on that decision."
She the Government had done all it could to prevent the spread of Covid-19, and now the Government was asking the New Zealand public to do the same.
The measures would hit the economy hard, but they were necessary, she said.
"If community transmission takes off in New Zealand, the number of cases will double every five days."
That would lead to health systems overwhelmed and the potential for tens of thousands of New Zealand deaths, she said.
"Our plan is simple. We can stop the spread by staying at home and reducing contact. Now is the time to act."
Ardern said she was not scared because the Government had a plan. "We have the opportunity to make sure we are not like other places."
All New Zealanders not in essential services are now being asked to stay at home, but leaving the house for exercise or for a walk was still allowed.
"It must be solitary," she said, and being outside meant keeping a 2-metre distance from others.
People could also go outside with those they shared a house with.
Public transport will only be available for people in essential services, or to move essential goods or people working in essential services.
Building works on, for example, a hospital, would continue, she said. Public servants such as those administering welfare payments, police and healthcare all fall under essential services, Ardern said.
There would be no roadblocks.
WHAT LEVEL 3 MEANS
Level 3 means limited travel in areas with clusters of Covid-19 cases, affected educational facilities closed, mass gatherings cancelled, public venues closed (such as libraries, museums, cinemas, food courts, gyms, pools, amusement parks), some non-essential businesses closed, and non face-to-face primary care consultations, with non-elective services and procedures in hospitals deferred.
Level 4 means people instructed to stay at home, schools and universities closed, as well as non-essential businesses, major reprioritisation of health services, and severely limited travel.
"All indoor and outdoor events cannot proceed. In short, we are all now preparing as a nation to go into self-isolation in the same way we have seen other countries do. Staying at home is essential."
That would give the health system a chance to cope, she said.
WHAT LEVEL 4 MEANS
While in alert level 4, Ardern said contact tracing would continue and testing would go on "at pace" to find out where cases are.
If we flush out cases we already have, and slow down transmission, areas could move out of level 4, she said.
Community transmission had a lag time, and these measures would be in place for at least four weeks, she said.
She repeated that pharmacy products will still be available, and supermarkets would stay open.
SCHOOLS & UNIVERSITIES CLOSED
Education Minister Chris Hipkins said tertiary institutions would close as soon as possible.
Funding for educational institutes would continue.
All schools and ECE centres would close from midnight Wednesday.
Hipkins said schools and ECEs should send any vulnerable workers sent home immediately.
They would be open for 48 hours so that essential workers did not have to make sudden arrangements for childcare.
He said the key focus was on winding down schools, ECEs and universities, and scaling up online learning was being looked at.
Dealing with equity issues, such as variations in access to broadband, was also being looked at.
Parents of children with learning disabilities should talk to their schools, he said.
NEW ECONOMIC RESCUE PACKAGE
Finance Minister Grant Robertson said that Cabinet decided to do more to cushion the impact of Covid-19.
The wage subsidy would have no cap, so all businesses will be eligible.
Businesses less than a year old were now also eligible, as were self-employed people, registered charities, NGOs, and incorporated societies.
The cost would now be $9.3b, up from $5.1b.
He said rents would also be frozen.
The Government had also agreed in principle to guarantee lending to businesses to help their survival. Details were being finalised.
"We are also making urgent preparations for further income support for all workers as we move into alert 4."
He asked workers and firms to talk to each other, to talk to banks, and to make a plan. He said all workers would keep making an income in this period
"We are all in this together."
Robertson said the wage subsidy changes had no financial cap, and was available for 12 weeks - but it would be reviewed and could be extended.
He said all options were still on the table when asked about further increases to benefit payments. "What we've done today is cushion the blow ... but we can't save every job and we can't save every business."
ENFORCEMENT OF CORONAVIRUS RULES
Ardern asked people not to self-police the measures. "People are afraid and they are anxious, We will play the role of enforcer."
Enforcement would be through police, she said.
Ardern said the military could work with police to enforce the measures.
She would issue an epidemic notice which, under the 1956 Health Act, gives the necessary powers. A Civil Defence emergency would also be declared, she said.
She would issue an epidemic notice which, under the 1956 Health Act, gives the necessary powers. A Civil Defence emergency would also be declared, she said.
ARDERN BASED IN WELLINGTON
Ardern said she would remain based in Wellington, and her contact with others would be "very limited".
"I will only really be present here in this building and the building where I live."
Other Ministers have been told to work from home, she said.
She said she had contacted National leader Simon Bridges, who expressed support for the measures announced today.
Parliament was working through how it would continue to work under alert level 4.
"There will still be accountability and we will be enabling the Opposition to play that role," she said, but those details were still being worked through.
Ardern ruled out a "grand coalition" that would include the Opposition in decision-making. She said there were still no plans at this stage to move the September 19 election.
Hipkins, who is also Leader of the House, said that a small number of MPs would come to Parliament tomorrow, and MPs would be asked not to come to Parliament unless it was vital.
All parliamentary business before select committees would be suspended.
Parliament would adjourn and there was no fixed date for when it will be resumed.
CALLS FROM EXPERTS
This morning the Teaching Council and former chief science advisor to the PM Sir Peter Gluckman added their voices to concerns about whether level 2 was too low.
National Party leader Simon Bridges this morning asked all National's MPs and candidates to put campaigning on hold, offered the party's resources to assist the Government, and called for the alert level to be moved to level 4.
Last week the Government released its $12.1 billion package, the first phase of its economic rescue package.
Business NZ and the New Zealand Initiative this morning called for the Government to go further with economic support, noting the Australian Government had put the equivalent of 9 percent of Australian GDP towards its economic rescue package.
Robertson's package last week was equal to 4 per cent of New Zealand's GDP. He has previously said the Government was considering how to relieve the economic fallout for medium to large businesses.
The package included $5.1b in wage subsidies for Covid-19 affected businesses, $2.8b for increased welfare payments and the doubling of the Winter Energy Payment, $2.8 billion in business tax changes to free up cashflow and $500m for more health resources.
Almost half of the cash will be spent on a wage subsidy package for all Covid-19-impacted businesses - but the payment is only for up to 20 employees and tops out at $150,000.
The National Party has called for the $150,000 cap to be lifted, but has not said where the cap, if any, should be.
The Flight Centre has just announced it will cut 250 jobs, while Air NZ is cutting a third of its workforce despite a $900m Government bailout.
Ardern put the country on alert level two on Saturday, but since then has come under pressure to move it higher to keep the spread of Covid-19 to a minimum.
What is the situation around the world?
Italy, Iran and the United States reported soaring new death tolls as the coronavirus pandemic marched relentlessly across the globe Sunday, prompting a scramble in hard-hit regions to set up more hospital beds and replenish the dwindling medical supplies needed to keep health workers safe.
Italian Premier Giuseppe Conte went on live TV to announce that he was tightening the country's lockdown and shutting down all production facilities except those providing essential goods and services.
"We are facing the most serious crisis that the country has experienced since World War II," Conte told Italians during a broadcast at midnight.
As bodies piled up in Italian hospitals, morgues and churches, and as medical workers pleaded for more help, there was no sign that Italy was yet taming its arc of contagion. Italy now has 53,000 confirmed cases of Covid-19 and 4,825 deaths — more than all of China, where the virus first emerged late last year.
The US government's top infectious disease expert said he remains hopeful the US is not on the same trajectory as Italy in the coronavirus struggle.
Dr Anthony Fauci, director of the National Institute of Allergy and Infectious Diseases, told CBS' "Face the Nation" the stringent measures being put in place in the US, including travel restrictions, the closing of schools and many businesses and other social distancing, will go "a long way."
New York City's mayor told people at the epicentre of the US pandemic that it's only going to get worse.
Mayor Bill de Blasio said Sunday on NBC's "Meet the Press" that his city is in desperate need of ventilators and other medical supplies and staff, and lambasted the White House as non-responsive. He said he had asked "repeatedly" for the US military to mobilize, and had heard nothing back.
US Treasury Secretary Steven Mnuchin said he expects Congress and the White House to reach full agreement later Sunday on an economic stimulus package that could approach $2 trillion to address the coronavirus crisis, including $3000 checks to families and other aid to last the next 10 weeks.
Several US states have ordered residents to stay indoors. New York Gov. Andrew Cuomo said the government was "literally scouring the globe looking for medical supplies".
Health care workers from Oklahoma City to Minneapolis sought donations of protective equipment. Staff at a Detroit hospital began creating homemade face masks for workers.
Nationwide, there were at least 26,747 cases and 374 deaths as the US overtook Germany as the country with the fourth-highest number of cases. At least 38 people tested positive at New York City's Rikers Island jail complex — more than half of the inmates. Another inmate became the first in the US to test positive in a federal jail.
During his weekly Sunday blessing, Pope Francis urged all Christians to join in reciting the "Our Father" prayer on Wednesday at noon. "To the virus pandemic, we want to respond with the universality of prayer, of compassion, of tenderness," the pope said.
Francis, who began streaming his audiences online earlier this month due to virus concerns, said he would also lead a global blessing to an empty St. Peter's Square on Friday. The "Urbi et Orbi," blessing is normally reserved for Christmas Day and Easter.
In Britain, staff at some hospitals have complained about shortages of ventilators and protective equipment like face masks, safety glasses, gloves and protective suits.
Almost 4,000 medical workers signed a letter to the Sunday Times warning that doctors and nurses in the National Health Service would die if they did not receive better equipment and said they felt like "cannon fodder".
"NHS staff are putting their lives on the line every day they turn up to work. The reality is that many of us will get sick. Doctors are all too aware of the possibility that they will lose colleagues, as has happened in outbreaks around the world," the letter said.
Communities Secretary Robert Jenrick said that hospitals would receive new stocks of protective equipment by Sunday afternoon. The government has also ordered thousands of ventilators and has struck a deal with private hospitals to use thousands of beds and 20,000 medical staff to treat coronavirus patients.
Iran's supreme leader refused US assistance Sunday to fight the virus, citing an unfounded conspiracy theory that it could be made by America. Ayatollah Ali Khamenei's comments came as Iran faces crushing U.S. sanctions over its nuclear actions. Iran says it has 1,685 deaths and 21,638 confirmed cases of the virus — a toll that experts from the World Health Organisation say is almost certainly under-reported.
Worldwide, more than 316,000 people have been infected and nearly 13,600 have died, according to Johns Hopkins University. About 150 countries now have confirmed cases, and deaths have been reported in more than 30 American states.
For most people, the new coronavirus causes only mild or moderate symptoms, such as fever or coughing. For some, especially older adults and people with existing health problems, it can cause more severe illness, including pneumonia. Some 93,800 people have recovered, mostly in China.
The Chinese city of Wuhan — where the global pandemic was first detected and the first city to be locked down — went a fourth consecutive day on Sunday without reporting any new or suspected cases. Wuhan must go 14 straight days without a new case in order for draconian travel restrictions to be lifted, but a special train brought in more than 1,000 car factory employees for the first time since the outbreak.
Parks and other public gathering places were reopening in China as people return to work and businesses resumed. However, the country has placed increasing restrictions on those coming from overseas.
All arrivals to Beijing from abroad must be quarantine themselves for two weeks in a hotel at their own expense. And beginning Monday, flights into the capital will be diverted to airports in other cities, where passengers will have to pass a health inspection.
China's first recent case of community infection was reported Sunday in the southern province of Guangzhou, reportedly caught from a Turkish arrival.
Borders kept closing and airlines kept slashing flights. The long-haul airline Emirates — a major East-West carrier — said it will suspend all passenger flights beginning Wednesday over the outbreak.
After recording its first two deaths, Singapore said it will fully shut its borders beginning Tuesday. All short-term visitors will be barred while returning locals will face a 14-day quarantine. Sri Lanka blocked all passenger flights and ships from entering.
Australia became the latest country to close all bars, clubs, cinemas, casinos, sporting and religious venues, while restaurants and cafes were restricted to takeout service only. Schools remained open.
Prime Minister Scott Morrison said the rules were implemented because people disregarded social distancing requirements and will be in place for at least six months.
In Spain, Europe's hardest-hit country after Italy, intensive care units in some areas were close to their limits even before Sunday's new tally of 28,572 infections and 1,720 deaths.
Prime Minister Pedro Sánchez said he wants to extend the national state of emergency that includes strict measures to combat the coronavirus, meaning the countrywide lockdown will last at least one month.
Fernando Simón, Director of Spain's Centre for Health Alerts and Emergencies, said that over 3,400 health workers have been infected, more than 10% of the total. "This is a statistic that concerns us," he said.
Dr. German Peces-Barba, a lung specialist at Fundación Jiménez Díaz hospital in Madrid, said he expected the situation to get worse.
"We can't just repeat the slogans that we will get through this together," Peces-Barba said. "But from inside the hospital the situation is such that if it lasts much longer we won't be able to resist."
What are the travel restrictions?
New Zealand's borders will be closed to everyone but citizens and residents.
New Zealand citizens and permanent residents will be able to return, and that includes the children and partners of citizens and permanent residents.
All travellers will have to self-isolate on their arrival in New Zealand.
All cruise ships are banned from New Zealand until June 30. It does not apply to cargo ships. The decision would be reviewed after that date.
Strict new border exit measures for people travelling to the Pacific have also been put in place:
People who have travelled outside of New Zealand in the past 14 days are not permitted to travel to the Pacific islands.
No travel to the Pacific for close or casual contacts of a confirmed case.
No travel for anyone who is symptomatic.
Health assessment including temperature checks will be done.
Ardern also encouraged New Zealanders to avoid all non-essential travel overseas.
For Kiwis already overseas, those needing consular assistance were asked to contact the Ministry of Foreign Affairs.
"This decision will mean New Zealand will have the widest-ranging and toughest border restrictions of any country in the world," Ardern said.
Restrictions also prevent foreign nationals travelling from or transiting through mainland China or Iran from entering New Zealand.
The Government has also issued a stern warning for people with health conditions to reconsider overseas cruises.
People who become sick within a month of travelling overseas are encouraged to seek medical advice and phone Healthline on 0800 358 5453 or a doctor. It is important to mention recent travel history and any known contact with someone with a confirmed case of Covid-19.
How will self-isolation be policed?
Ardern said there would be "zero-tolerance" for travellers who did not follow the recently announced travel restrictions and self-isolate, and anyone refusing to self-isolate was "not welcome" in New Zealand.
Ministers would use the Immigration Act to deport people on visitors visas, and deportation was a serious blight on someone's record.
For New Zealanders, anyone who refuses to self-isolate when required could be placed in a medical facility and have a police officer placed at their door to prevent them from escaping.
People signing forms about self-isolation could be turned into statutory declarations, where violating the terms could lead to a fine of $2000 and three months imprisonment.
What does it mean to self-isolate?
You should avoid situations where you may come in close contact with others (face-to-face contact closer than one metre for more than 15 minutes), such as social gatherings, work, school, child-care/pre-school centres, university, polytechnic and other education providers, faith-based gatherings, aged-care and health-care facilities, prisons, sports gatherings, restaurants and all public gatherings.
If you have been exposed, it may take up to two weeks for symptoms to present.
Ardern said a range of measures to assist those in self-isolation would be announced this week.
Community support to those unable to support themselves would be increased.
A public information campaign will be launched, the Finance Minister will announce a business continuity package and the Health Minister will announce a suite of additional health measures.
Do I have to self-isolate if someone at my home is doing so?
The Ministry of Health advice is that other residents at the home who have not travelled do not need to self-isolate so long as precautions are followed. Although your employer may have its own set of rules.
Minimise close contact with the other residents by avoiding situations where you may have face-to-face contact closer than 1 metre for more than 15 minutes.
You should not share dishes, drinking glasses, cups, eating utensils, towels, pillows or other items with other people in your home. After using these items, you should wash them thoroughly with soap and water.
If you are unsure if you should be self-isolating, or if you do not know where you can go, you can contact Healthline for free on 0800 358 5453.
Will I still be paid if I self isolate?
If a worker in self-isolation does not feel sick and is willing and able, they can offer to work from home and agree with the employer to do so. They will be paid normally.
If an employee, who has been advised to self-isolate under Ministry of Health guidelines for Covid-19, can't practicably work from home, then special paid leave should be considered. Other forms of paid leave can be considered (such as paid sick leave) and used by agreement between the employer and the employee.
If the person is sick, or needs to care for a sick dependant, paid sick leave (and anticipated sick leave) may be used. If paid sick leave is not available, paid special leave should be considered. Other forms of paid leave can be used by agreement between the employer and the employee.
Contractor pay and leave is not covered by this guidance. Employers and contractors can agree to any payment arrangements they wish to.
How else could it affect my job?
There has been an increase in employees working at home since the outbreak. In the US, Twitter, Apple, Google, and other large companies have asked employees to work from home to slow the spread.
Even if you are not self-isolating, you may be asked to work from home as businesses prepare for a "worst-case scenario" and make sure enough of their workforce are set up to do so if they need to.
More than 1200 Auckland-based Vodafone permanent staff worked from home in a test to simulate worst-case Covid-19 scenarios.
About 60 staff from the Auckland Council did the same, as did about 200 staff in Bay of Plenty Regional Council offices.
What about getting home after travelling if I have to self-isolate?
You may need to use public transport, including by plane, train or bus. The official advice is to try and avoid it during rush hour.
Where possible, sit in a window seat in a row by yourself. If you are unwell you should seek advice from Healthline before you travel.
Make sure to use hand sanitiser regularly. If you need to cough or sneeze, cover your mouth or nose, or you can cough and sneeze into your sleeve.
Do I need to stock up at the supermarket?
The day New Zealand's first case of coronavirus was confirmed, shoppers descended on supermarkets in Auckland stocking up on items like toilet paper, face masks, hand sanitiser and non-perishable foods.
But Ardern said: "No one needs to conduct a run on their supermarket".
"It's worth remembering that we've had travel restrictions on China for over a month, and those supply routes continue."
Shoppers fearful of quarantine measures have been stocking up on supplies to last out a week or two of isolation.
Alex Russell, School of Health, Medical and Applied Sciences, Central Queensland University said: "People are scared, and they're bunkering down. They're buying what they need and one of the items is toilet paper.
"I think we're noticing the toilet paper more than the other things because toilet paper packs are big items that take up a lot of shelf space. Seeing a small product sold out at the supermarket [such as hand sanitiser] is not that unusual, and it's only a small hole in the shelf that is often temporarily filled with nearby products."
Where did coronavirus come from?
It was first reported in Wuhan City, Hubei Province, China. The live animal market, the Huanan Seafood Wholesale Market, is suspected as the original source but has not been confirmed.
What are the symptoms of coronavirus?
The symptoms often start in the back of the throat with a sore throat and a dry cough.
Other symptoms — fever, shortness of breath, body aches, fatigue and sometimes vomiting and diarrhoea — can signal any number of illnesses, from flu to strep to the common cold.
How do you catch it?
The virus is spread through droplets transmitted into the air from coughing or sneezing, which people nearby can take in through their nose, mouth or eyes.
The viral particles in these droplets travel quickly to the back of your nasal passages and to the mucous membranes in the back of your throat, attaching to a particular receptor in cells, beginning there.
What can I do to prevent it?
Good hygiene, regularly washing and thoroughly drying your hands, and other simple steps can help stop the spread, the Ministry of Health says.
These include avoiding close contact with people with cold or flu-like illnesses and covering coughs and sneezes with disposable tissues or clothing.
Washing hands for at least 20 seconds with water and soap and drying them thoroughly, before eating or handling food, after using the toilet, after coughing, sneezing, blowing your nose or wiping children's noses, or after caring for sick people can help prevent spreading the disease.
How do you treat it?
There is no specific treatment for coronavirus, but medical care can treat most of the symptoms.
This could involve prescribing antiviral medication used to treat influenza or antibiotics used to treat bacterial infections.
Researchers in many countries are working on developing a vaccine.
Do face masks help?
The World Health Organisation has endorsed face masks as a precautionary measure to avoid contracting coronavirus.
Colleen Kraft, an infectious disease expert for the Emory University Hospital, said that the masks can be effective in combating the two most common ways of contracting a virus in an interview with the Washington Post.
"The mask not only protects you from droplets. It also protects you from bringing your hand, which may have the virus on it, to your mucus membranes such as your nose and your mouth."
However, the masks are only effective under certain circumstances. If not changed regularly they can become useless, and far less effective when not used with other hygiene precautions.
Meanwhile, infectious diseases expert Dr Siouxsie Wiles told the Herald that culturally in countries like China, people wear masks not to prevent infection, but when they have a cold – to stop spreading it.
"It's not very good at blocking viruses coming in. People don't wear them properly, they don't make a good fit around [your face]. If you have a gap, you're breathing stuff in.
"There are other masks that we would use in the lab for when we're doing dangerous stuff and they are very different."
What is a pandemic?
Rebecca S.B. Fischer, an assistant professor of epidemiology at Texas A&M University says three important words are being mixed up: outbreak, epidemic and pandemic.
Simply put, the difference between these three scenarios of disease spread is a matter of scale.
An outbreak is small, but unusual. An epidemic is bigger and spreading. A pandemic is international and out of control.
What else is the New Zealand Government doing to manage the situation?
The Ministry of Health's Pandemic Influenza Technical Advisory Group (the PITAG) brings together 11 of the country's foremost experts on public health and infectious disease.
Now meeting daily, the group has advised the ministry on crucial decisions such as travel bans.
Director General of Health Dr Ashley Bloomfield said New Zealand was in a "keep it out, stamp it out, slow it down" phase.
Authorities are also looking very closely at other countries that had managed to control the outbreak - such as Taiwan and Singapore - to see what they're doing right.
Tools like school shutdowns that would normally be used later in a pandemic could be used "preemptively" to help stamp out or slow the spread of Covid-19.
How should I explain coronavirus to kids?
Scientist Michelle Dickinson and Prime Minister Jacinda Ardern have released a video aiming to explain the outbreak and how to keep safe in a clear and simple way.
Dickinson said a key message was that most people recovered from the coronavirus and that New Zealand could contain it.
She said that children under 15 appear to be showing immunity to the virus.
The video includes a guide to the virus' symptoms and what to keep an eye out for.
This article was first published on nzherald.co.nz and is republished here with permission.