Woman pays Sugar Ray's Mark McGrath to break up with her boyfriend
Publish Date

Wednesday, 27 November 2019, 9:36AM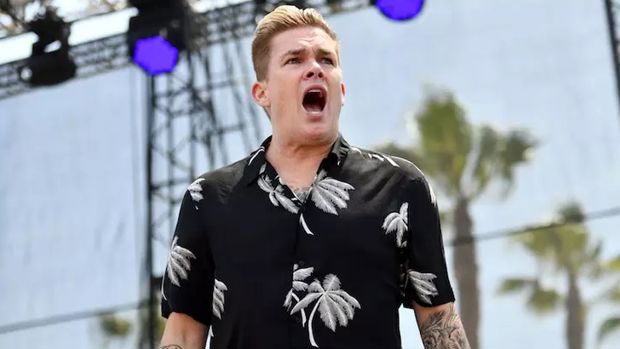 When it's over, call on Sugar Ray's Mark McGrath to deliver the bad news.
A woman named Cheyenne did exactly this when she hired the singer to facilitate her breakup with her boyfriend using a video-sharing app called Cameo. According to its website, Cameo is an app that allows everyday people to purchase personalized "shoutouts" from celebrities.
The "Every Morning" crooner is one of the latest stars to try out the app but was thrown for a bit of a loop when Cheyenne paid McGrath to dump her boyfriend "Brayden," who happens to be a fan of his band. In a clip shared to Twitter, the musician lets Brayden know that Cheyenne is "having difficulty staying in this long-distance relationship," and even adds an empathetic touch to soften the blow. "I've been on the road for years and I've been with my wife for a long time. The biggest arguments and the biggest obstacles in our relationship is the distance between us."
"Cheyenne is trying to let you know, Brayden, that it's very, very tough for her to stay in this relationship. You never know what the future may hold, and she still wants to be friends with you," McGrath goes on, slightly scolding Cheyenne breaking up with Brayden when he still has a thesis to write. "Probably not the best timing, Cheyenne."
"I wish I were delivering you good news," McGrath added, but concluded on a positive note: "If you're working on a thesis, you've got a good life ahead of you."
Watch the full video below.
This article was first published on iheart.com and is republished here with permission