Beer Hug's 12 Breweries of Christmas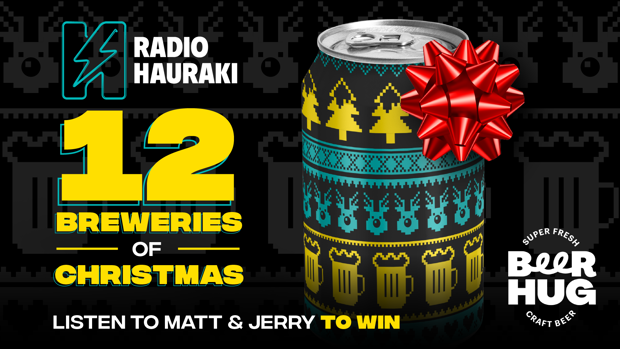 Radio Hauraki & Beer Hug presents the greatest Christmas promotion of all time - The 12 Breweries of Christmas!
A dozen of the best breweries in End Zed packaged into 12 unique boxes… delivered right to your door for the festive season.
Tune in to Matt & Jerry each morning as they work their way through each of the boxes just like their very own pub crawl.
Beer Hug's 12 Breweries of Christmas promotion features 12 unique boxes from 12 of NZ's best craft breweries.
Each brewery box will feature 12 hand-picked beers from their brewery including new brews and special releases you won't find locally.
Experience NZ's best craft beer, delivered direct from the brewery floor to your front door this festive season.
Plus, register below for the chance to win the Ultimate Summer Beer Drinking pack.

Get today's HERE!